Duration : 2 Sessions
Ages : AGES 7 -17
Skill Level : Beginner
Coding Paths : Coding, Robotics
Prerequisite : None
Software :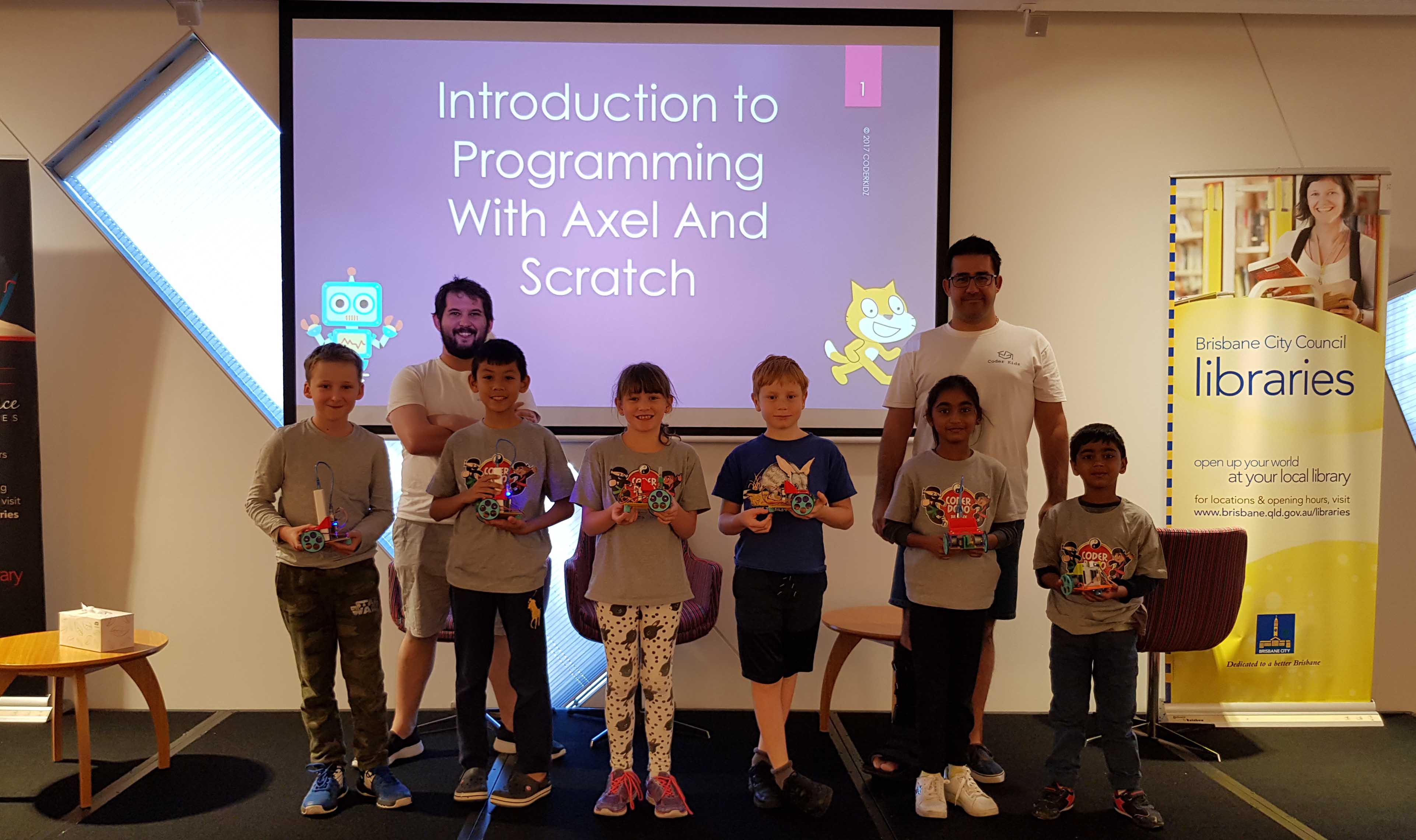 Coding with Robotics
RoboCoder: Robotics and Visual Programming
In this coding adventure, aspiring innovators will program our 3D printed drawing robot "Axel" while learning essential programming concepts.
Combining the versatility of Axel and intuitive drag-and-drop programming software, this adventure encourages teamwork, friendship, and creativity from day one.
Using Axel Code Lab, this drag-and-drop platform developed by Coder Kidz team will set a foundation of computational thinking—an essential skill in today's tech-driven world—by using bright visuals and engaging design.
These fundamental skills and knowledge would be the perfect stepping stone for any programming language.
In this course, your student will:
Explore visual programming with the Axel Code Lab
Build robots that use motors
Program and utilize different sensors
Develop structural design skills
Your student will take home:
Learn more about our Robotics or Coding Paths.